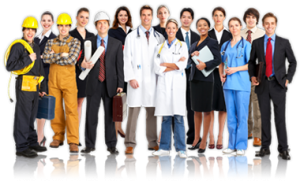 Research shows that healthy people working in a healthy environment are key to business success. That's because a healthy workplace improves productivity and reduces employers' costs.
A healthy workplace will:
Improve employee health outcomes
Make it easier to attract and retain qualified employees
Lower absenteeism
Reduce health benefit costs
Enhance morale
Reduce risk of injury
Improve job performance
via What Makes a Healthy Work Environment? – Healthy Environments.