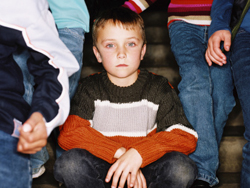 Youth violence is a serious problem that can have lasting harmful effects on victims and their family, friends, and communities. The goal for youth violence prevention is simple—to stop youth violence from happening in the first place. But the solutions are as complex as the problem.
Prevention efforts should aim to reduce factors that place youth at risk for perpetrating violence, and promote factors that protect youth at risk for violence. In addition, prevention should address all types of influences on youth violence: individual, relationship, community, and society. Effective prevention strategies are necessary to promote awareness about youth violence and to foster the commitment to social change.
via CDC – Prevention Strategies – Youth Violence – Violence Prevention – Injury.