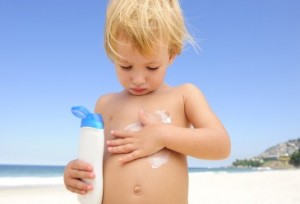 Traveling for spring break? Don't forget to pack, protect yourself from the sun, and go!
Don't risk ruining your trip or your health with too much sun.
Using sun protection can prevent sunburn during your vacation and protect you against skin cancer later. Nearly 5 million people are treated for skin cancer each year in the United States. Skin cancer can be serious, expensive, and sometimes even deadly. Fortunately, most cases are preventable, and as a traveler, you can use simple strategies to keep yourself and your family safe from the sun.