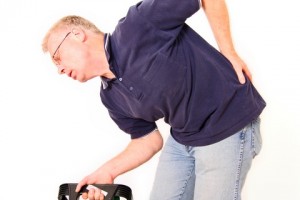 Back symptoms are among the top ten reasons for medical visits. For 5% to 10% of patients, the back pain becomes chronic.
In 2001, the Bureau of Labor Statistics reported 372,683 back injury cases involving days away from work. Most cases involved workers who were aged 25–54 (79%), male (64%), and white, non-Hispanic (70%)
Two occupational groups accounted for more than 54% of back injury cases: operators, fabricators, and laborers (38%); and precision production, craft, and repair (17%)
Data from scientific studies of primary and secondary interventions indicate that low back pain can be reduced by:
Engineering controls (e.g., ergonomic workplace redesign)
Administrative controls (specifically, adjusting work schedules and workloads)
Programs designed to modify individual factors, such as employee exercise
Combinations of these approaches
via CDC – Workplace Health – Implementation – Work-Related Musculoskeletal Disorders (WMSD) Prevention.