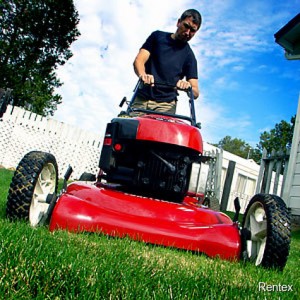 Fortunately, most lawn mower injuries can be prevented. The list below provides some useful guidelines for staying safe around lawn mowers. Most importantly, both adults and children must be aware of a lawn mower's inherent dangers.
Only use a mower that has protection over hot and sharp parts.
Riding mowers should have the reverse switch behind the driver, forcing the driver to look behind when placing the machine in reverse.
Push mowers should have a control that stops forward motion when the handle is released.
If children must be in the yard during mowing, they should remain at least 20 feet away from the running lawn mower at all times. Ideally, children should not be allowed outside in the yard when the grass is being cut.
Children should be at least age 12 years before operating a push lawn mower, and age 16 to operate a riding lawn mower.
Children should never be passengers on ride-on mowers.
Always wear sturdy shoes while mowing the lawn – do not wear sandals.
Remove stones, toys, and debris from the lawn before mowing to prevent injuries from flying objects.
Always wear eye and hearing protection.