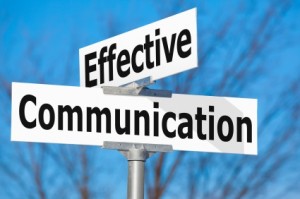 Dangerous working conditions not only pose threats to the safety and livelihood of workers, but also have major ramifications that can affect families, employers and communities. Research indicates the importance of the availability of safety information and presentation tips for organizations to help create more effective messages for employees:
Get personal – Research showed that workers preferred to receive important information verbally from their immediate supervisors. Having direct interaction about safety with the same individual in charge of productivity conveys the importance of the safety message.
Keep the message simple – Too many details are likely to create barriers to efficacy and cause important safety messages to be ignored. Organizations should, however, have more information available to those who seek it out.
Encourage positive safety behaviors – Organizations also should develop messages that focus on how to initiate pre-safety messages. Messages emphasizing the initiation of new safety behaviors (wearing safety goggles) are more like to be successful than messages that focus on the termination of certain behaviors (no horseplay).
Deliver messages through more than one medium – By asking workers to engage a safety message in different ways (watch it, hear it, read it), supervisors can better ensure that more workers receive it. This does not require multiple safety messages, but does require delivering the same message over various channels.
via Trust in Communication Key to Workplace Safety | Safety content from EHS Today.