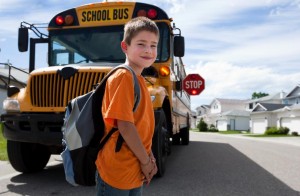 With Labor Day behind us, it's time for children in Michigan to head back to school. State law requires the new year start after Labor Day.
Law enforcement officials are reminding drivers to watch out for students walking and getting on and off school busses. National statistics show in 2013, two million more drivers passed school bus stop arms than they did in 2011. Experts blame it on distracted driving.
Each year more than 100 students are killed and 25,000 are hurt in accidents getting to or from school, experts say.
When a bus' yellow lights are flashing, that means drivers should slow down; when the red lights flash, and a stop sign extends from the side of the bus, drivers in both directions are required to stop.
via Drivers urged to slow down as students head back to school.