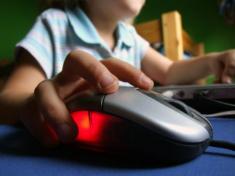 There are several ways to safeguard children. Undoubtedly the most effective is to educate them from an early age about the risks they may encounter when online … what these risks are, how to spot them and what action to take. There are a number of online age-appropriate educational resources available to parents/guardians and teachers, and children themselves, covering every aspect of online safety for children.
You should also take the following measures. Remember that these factors will change as children grow up and should be reconsidered regularly.
Set ground rules about use of the internet, email and texts. They should learn to take responsibility for their own actions and develop their own judgement.
Make children aware that online contacts may not be who they say they are.
Children must keep personal details private.
Ensure that they use a family email address when filling in online forms.
They must never meet unsupervised with anyone they have contacted via the internet.
Get children to report concerns about conversations, messages and behaviours to you or another known and trusted adult. Encourage them to share their internet experience with you and make it a shared family experience.
Get children to report bullying online, by text or phone immediately to you.
Use the parental control settings on your browser, search engine and internet security package.
Alternatively, consider buying specialist parental control software.
Block pop-ups and spam emails.
Consider enabling online access from only a family computer located in a shared room.
Always sit with younger children when they are online.
Consider choosing a child-friendly home page in your browser settings.
Learn the language of chatrooms and log on yourself so you know how it works.
Consider setting up a family e-mail account which can be used specifically to register for websites, competitions etc.
Tell your children not to illegally copy copyrighted content such as music, films or software.
Ensure that your children do not have access to your logon account so that they cannot access, alter or delete your files.
Take care to limit children's access to credit card and bank information. Similarly, ensure they cannot gain access to an online shop or other website where your details are stored.
Set limits on when they can use the computer, and for how long.
Remember that a lot of the above advice also applies to your children's use of mobile phones, tablets and games consoles.