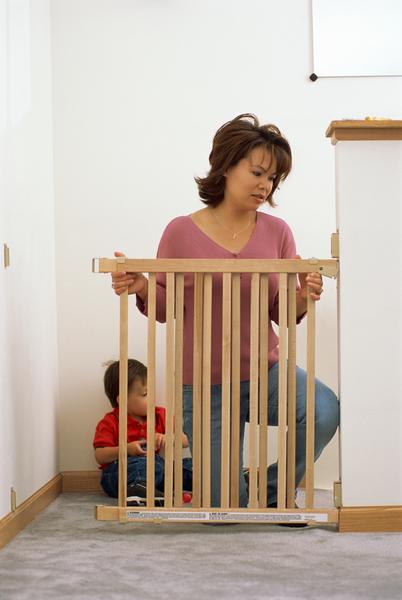 We all want to keep our children safe and secure and help them live to their full potential. Knowing how to prevent leading causes of child injury, like falls, is a step toward this goal.
Thankfully, many falls can be prevented, and parents and caregivers can play a key role in protecting children.
Prevention Tips
Play safely. Falls on the playground are a common cause of injury. Check to make sure that the surfaces under playground equipment are safe, soft, and well- maintained (such as wood chips or sand, not dirt or grass).
Make your home safer. Use home safety devices, such as guards on windows that are above ground level, stair gates, and guard rails. These devices can help keep a busy, active child from taking a dangerous tumble.
Keep sports safe. Make sure your child wears protective gear during sports and recreation. For example, when in-line skating,  use wrist guards, knee and elbow pads, and a helmet.
Supervision is key. Supervise young children at all times around fall hazards, such as stairs and playground equipment, whether you're at home or out to play.