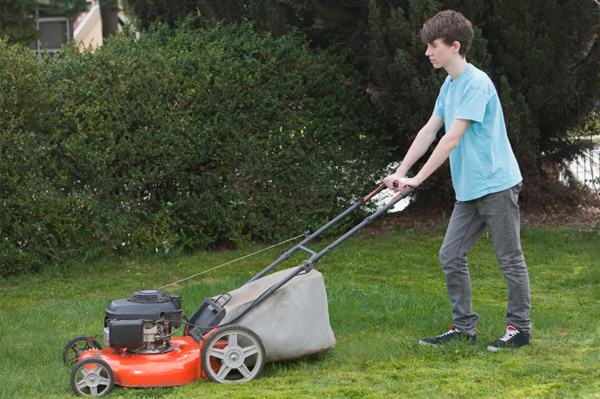 Each year many children are injured severely by lawn mowers. Power mowers can be especially dangerous. However, most lawn mower-related injuries can be prevented by following these safety guidelines.
When is my child old enough to mow the lawn?
Before learning how to mow the lawn, your child should show the maturity, good judgment, strength and coordination that the job requires. In general, the American Academy of Pediatrics recommends that children should be at least
12 years of age to operate a walk-behind power mower or hand mower safely
16 years of age to operate a riding lawn mower safely
It is important to teach your child how to use a lawn mower. Before you allow your child to mow the lawn alone, spend time showing him or her how to do the job safely. Supervise your child's work until you are sure that he or she can manage the task alone.