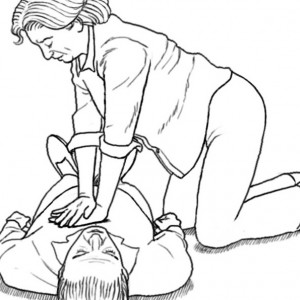 Sudden cardiac arrest is the sudden, unexpected loss of heart function, breathing and consciousness. Sudden cardiac arrest usually results from an electrical disturbance in your heart that disrupts its pumping action, stopping blood flow to the rest of your body.
Sudden cardiac arrest is different from a heart attack, which occurs when blood flow to a portion of the heart is blocked. However, a heart attack can sometimes trigger an electrical disturbance that leads to sudden cardiac arrest.
Sudden cardiac arrest is a medical emergency. If not treated immediately, it causes sudden cardiac death. With fast, appropriate medical care, survival is possible. Administering cardiopulmonary resuscitation (CPR) — or even just compressions to the chest — can improve the chances of survival until emergency personnel arrive.