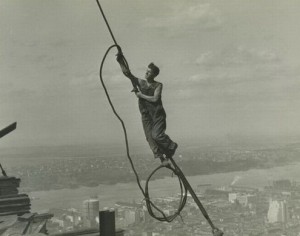 A job hazard analysis is an exercise in detective work. Your goal is to discover the following:
What can go wrong?
What are the consequences?
How could it arise?
What are other contributing factors?
How likely is it that the hazard will occur?
To make your job hazard analysis useful, document the answers to these questions in a consistent manner. Describing a hazard in this way helps to ensure that your efforts to eliminate the hazard and implement hazard controls help target the most important contributors to the hazard.
Good hazard scenarios describe:
Where it is happening (environment),
Who or what it is happening to (exposure),
What precipitates the hazard (trigger),
The outcome that would occur should it happen (consequence), and
Any other contributing factors.
via Job Hazard Analysis.