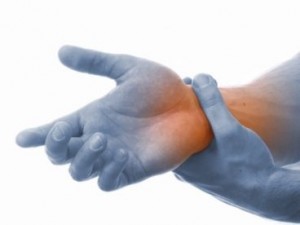 If you spend a lot of time doing activities that involve forceful or repetitive hand or wrist movement or use of vibrating equipment, you have an increased risk of developing carpal tunnel syndrome. These activities can include driving, working with small instruments, knitting, or using a sander. You can reduce your risk-and any hand pain or weakness you may already have-by taking a few simple steps.
Key points
Many health conditions and diseases make you more likely to get carpal tunnel symptoms. But if you exercise, stay at a healthy weight, control other health conditions such as arthritis and diabetes, and avoid smoking, you can help prevent carpal tunnel syndrome.
Arranging your activity and work space using ergonomic guidelines can help prevent carpal tunnel syndrome. Office ergonomics focuses on how a workstation is set up, including the placement of your desk, computer monitor, paperwork, chair, and associated tools, such as a computer keyboard and mouse. The same ideas can help you arrange your position for other daily activities.
Proper body mechanics are key to preventing carpal tunnel syndrome.
Evaluate your daily routine for activities that increase your risk of carpal tunnel syndrome.
Take frequent breaks from activities to rest, stretch, change positions, or alternate with another activity.