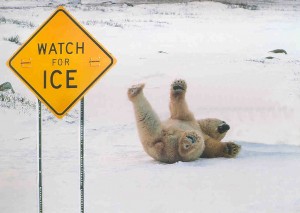 Slips and falls account for 300,000 serious injuries and 20,000 deaths a year.  With winter here once again, it is important for you and your family to be aware of slip and fall prevention strategies:
Although your hands might be cold, don't put them in your pockets when you are navigating wintry stretches. If you slip, you will need your arms to restore balance. If you fall, your arms will help you to break your fall and land safely.
Wear the proper footwear. Although it may not be glamorous to wear a pair of boots, it will give you traction, not to mention keep your feet warm. If you want to wear heels or other kinds of shoes, simply carry an extra pair with you to change in to.
If you think you are approaching a particularly slick area of snow or ice, don't be afraid to explore the area with your toe to see how slippery it is before you put your full weight on the area.
Don't carry large loads while walking on snow or ice – you are asking for trouble! If you do carrying a load on an icy walk and feel yourself falling, toss your load so that you can break your fall with your arms.
Take small careful steps instead of large ones. When getting out of a vehicle, step, don't jump. When possible, use handrails, handles – anything that will help you keep your balance. Never run.
Help your elderly friends and relatives on snow and ice. Slips and falls can be extremely dangerous for seniors. If you are older, don't shy away from asking others for a helping hand.