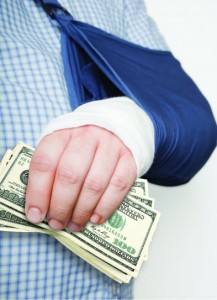 Cost control and injury management are the basic yet most important management programs that can impact workers' compensation loss costs. Focusing efforts on prompt claim reporting, controlling medical costs and having a plan to get injured employees back to work as quickly as possible can have an impact on controlling your workers' compensation claim costs.
Report claims promptly – The prompt reporting of employee injury claims can be one of the most effective tools in controlling worker's compensation costs.
Utilize network medical providers – According to current NCCI data, medical costs 

represent 58% of workers' compensation claim 120% costs. Utilizing network providers is a critical step 

in controlling your medical costs.

Plan for return-to-work with a well-engineered process – An important tool for controlling claim costs is an effective return-to-work process. Lost time or indemnity cases have the highest percentage of uninsured indirect costs.