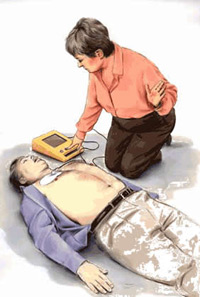 Reasons for AEDs in the workplace
Workers may suffer sudden cardiac arrest while on the job.
Onsite AEDs save precious treatment time, and can improve survival odds because they can be used before emergency medical service (EMS) personnel arrive.
A heart rhythm in ventricular fibrillation may only be restored to normal by an electric shock.
The AED is compact, lightweight, portable, battery operated, safe, and easy to use.