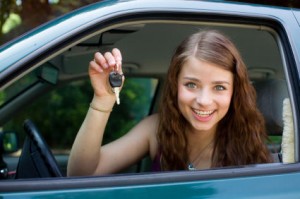 Car crashes are the leading cause of death for teens in the U.S. In fact, more teens die in car crashes than from suicides and homicides combined. Fortunately, teen crashes are preventable, and parents play a significant role in ensuring these crashes are a thing of the past.
Here are a few things many parents don't know about teen driving:
The most dangerous time of a teen driver's life is the first 12 months of independent licensure
A teen driver's crash risk is three times that of more experienced drivers
Teens crash most often because they are inexperienced – not necessarily because they take more risks than older drivers
Three or more teen passengers quadruples a teen driver's crash risk
Most fatal nighttime crashes involving teen drivers happen before midnight
More than half of teens killed in car crashes were not wearing a seat belt
Most state's teen driving laws and restrictions do not adequately protect teens from common crash risks
Teens really do learn to drive from watching their parents. A study from The Allstate Foundation found 80 percent of teens cite their parents as having the most influence over teens' driving habits.
Crash risk remains high after licensure. In fact, young drivers' crash risk does not significantly begin decreasing until age 25.