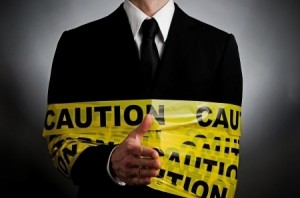 Negligent hiring claims are preventable if employers do their job which is to ensure that employees and customers have a well-organized, safe work environment. In this work environment, people have a right to a reasonable expectation that they will not be injured or harmed. Customers have the right to the same expectation.
If a hiring decision made by an employer results in an employee who injures or harms a customer, coworker or any individual who comes into contact with the employee through work, the employer can be charged with negligent hiring.
A negligent hiring claim is made when the filer believes that the employer should have known about the employee's background. In these claims, the filer attempts to prove that the injurious behavior was to be expected based on past behavior that demonstrated that the employee was dangerous, untrustworthy, a sexual predator, or a thief, to name a few possible claims.
Employers are most vulnerable to negligent hiring claims if they fail to:
do a criminal background check on potential employees,
check employment and personal references,
check employment history and attempt to speak with former supervisors,
validate college degrees,
perform drug screening in particular industries,
require physicals in some occupations,
perform credit checks for some jobs,
check driving records and history for some occupations, and
confirm that other claims made by the applicant, such as why he left a prior employer, why he had a two year employment gap, why he worked at four companies in two years, and so forth, are true.