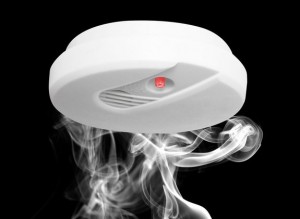 Although deaths and injuries from residential fires have decreased in the past several years, deaths from fires and burns are still the third leading cause of fatal home injuries (CDC). Seventy percent of these deaths are from inhaling smoke. Two-thirds of deaths from home fires occurred in homes with no smoke alarms or no working smoke alarms.
Fires are more likely to happen in certain areas or by certain equipment in your house. Be extra careful while you're cooking, smoking, around candles, furnaces, electrical cords and fireplaces, and with children, toddlers and babies nearby.
According to the U.S. Fire Administration, cooking equipment, most often a range or a stovetop, is the leading cause of reported U.S. home fires and home fire injuries.
via Home Fire Safety, Fire Safety Checklist, Tips & Plan, keep your family safe from home fires.