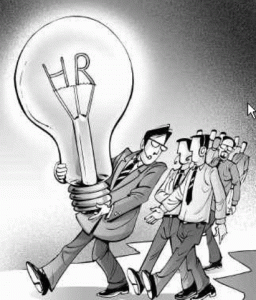 To many CEOs and CFOs, the HR department as a revenue enhancer takes getting used to. That's not the way they were taught.
They are more interested in the payoff and are asking appropriate questions: What's in it for the company? Where is the improvement in the revenue stream? How does this get us new customers and retain our current customers. Where is the proof of corporate performance enhancement metrics?
Once they get solid answers to these questions from competent HR leaders, the CEOs are quick to change their thinking. To answer the payoff questions, recognize that a continual company-wide value chain analysis is critical to the success of any organization.
Over the past decade, CEOs began demanding that their Human Resources departments deliver flawless functional work and become a knowledgeable partner with all other disciplines to advance the business plan of the company.
Individual professional silos are breaking down. Disciplines such as finance, sales, marketing, operations, and HR no longer exist as stand alone entities. They are inter-dependent with one another. Weakness of any one of the links inhibits other links from maximizing their efficiency and productivity.