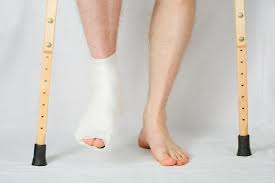 Why is foot comfort important?
As the old saying goes, "When your feet hurt, you hurt all over."
There are two major categories of work-related foot injuries. The first category includes foot injuries from punctures, crushing, sprains, and lacerations. They account for 10 percent of all reported disabling injuries. The second group of injuries includes those resulting from slips, trips and falls. They account for 15 percent of all reported disabling injuries. Slips and falls do not always result in a foot injury but lack of attention to foot safety plays an important role in their occurrence.
These two categories of foot injuries, however, do not exhaust the whole range of foot problems at work. There are also other conditions such as calluses, ingrown toenails or simply tired feet that are common among workers. Although these may not be considered as occupational injuries in the strictest sense, they can have serious consequences for health and safety at the workplace. They cause discomfort, pain and fatigue. Fatigue sets up the worker for further injuries affecting the muscles and joints. Also, a worker who is tired and suffering pain is less alert and more likely to act unsafely. An accident of any kind may result.