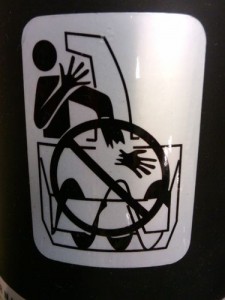 Tips for Snowblowing
Never stick your hands in the snowblower! If snow jams the snowblower, stop the engine and wait more than 5 seconds. Use a solid object to clear wet snow or debris from the chute. Beware of the recoil of the motor and blades after the machine has been turned off.
Proper supervision. Do not leave the snow blower unattended when it is running. Shut off the engine if you must walk away from the machine.
Safe fueling. Add fuel before starting the snow blower. Never add fuel when the engine is running or hot. Do not operate the machine in an enclosed area.
Avoid the engine. Stay away from the engine. It can become very hot and burn unprotected flesh.
Watch the snowblower cord. If you are operating an electric snow blower, be aware of where the power cord is at all times.
No tampering. Do not remove safety devices, shields, or guards on switches, and keep hands and feet away from moving parts.
Watch for motor recoil. Beware of the brief recoil of motor and blades that occurs after the machine has been turned off.
Keep children away. Never let children operate snowblowers. Keep children 15 years of age and younger away when snowblowers are in use.
Understand your machine. Read the instruction manual prior to using a snowblower. Be familiar with the specific safety hazards and unfamiliar features. Do not attempt to repair or maintain the snowblower without reading the instruction manual.
via Prevent Snow Shoveling and Snowblowing Injuries -OrthoInfo – AAOS.