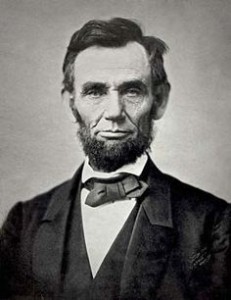 Every year families gather around tables across the USA to celebrate Thanksgiving. But how did it become an official holiday?
The idea of creating a formal national holiday originated with Abraham Lincoln.
In an 1863 proclamation — amid the still-raging Civil War — Lincoln designated Thanksgiving to be celebrated on the fourth Thursday of November.
via Traditions: How Thanksgiving became an official holiday.