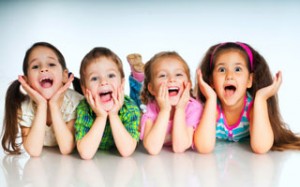 Healthy kids are more likely to become healthy adults. Be a role model and help your kids make safe and healthy choices every day.
Buckle up every age, every seat, every trip.
Put on a helmet during outdoor activities, including riding bikes and skating.
Put on sunscreen and avoid indoor tanning.
Brush and floss teeth.
Wash hands with clear running water and apply soap. Rub hands for at least 20 seconds, then rinse.
Be active with your kids. Children and adolescents need a total of 60 minutes of physical activity every day.
Be smoke-free, and protect your children from second hand smoke.
Get a flu vaccine. Everyone needs a flu vaccine – every flu season.
Be a healthy role model. Show your child what it means to be healthy.
via CDC – Five Minute Weekly Tip Teach Kids Healthy Habits – Family Health.