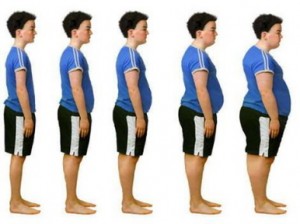 People with very low or very high BMIs tend to have the greatest health risks. Even so, BMI is only one factor in your overall health. For example, if your BMI falls into the normal weight category, you will still have a higher risk of health problems if you:
Smoke cigarettes
Do not participate in regular physical activity
Eat lots of nutrient-poor foods with added fat and sugar.
If your BMI is in the overweight category, you will have a lower overall health risk if you:
Get regular physical activity
Have blood pressure, blood sugar and cholesterol levels that are within normal limits.
This means BMI is one aspect of your health to discuss with your care provider. Together, you can decide if other assessments need to be done and whether lifestyle changes such as eating smarter and moving more will improve your health.
via Understanding Body Mass Index – Healthy Weight Information – from the Academy.