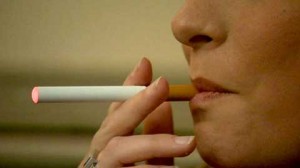 How E-Cigarettes Work
They look like the real thing. The end glows as you inhale. As you exhale, you puff out a cloud of what looks like smoke. It's vapor, similar to the fog you might see at rock shows, says M. Brad Drummond, MD. He's an assistant professor of medicine at Johns Hopkins University School of Medicine.
All e-cigarettes work basically the same way. Inside, there's a battery, a heating element, and a cartridge that holds nicotine and other liquids and flavorings. Features and costs vary. Some are disposable. Others have a rechargeable battery and refillable cartridges.
Using an e-cigarette is called "vaping."
Are They Safe?
The nicotine inside the cartridges is addictive. When you stop using it, you can get withdrawal symptoms including feeling irritable, depressed, restless and anxious. It can be dangerous for people with heart problems. It may also harm your arteries over time.
So far, evidence suggests that e-cigarettes may be safer than regular cigarettes. The biggest danger from tobacco is the smoke, and e-cigarettes don't burn. Tests show the levels of dangerous chemicals they give off are a fraction of what you'd get from a real cigarette. But what's in them can vary.
"E-cigarettes may be less harmful than cigarettes," Drummond says. "But we still don't know enough about their long-term risks or the effects of secondhand exposure."
Pro and Con
E-cigarettes have triggered a fierce debate among health experts who share the same goal — reducing the disease and death caused by tobacco. But they disagree about whether e-cigarettes make the problem better or worse.