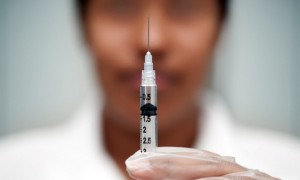 Seasonal flu vaccines have a very good safety track record.
AVAILABILITY
The flu vaccine is available by shot or nasal spray.
Get your flu shot or spray as soon as the vaccine is available in your area.
It is especially important to get the vaccine if you, someone you live with, or someone you care for is at high risk of complications from the flu.
Mild reactions such as soreness, headaches, and fever are common side effects of the flu vaccine.
If you experience a severe reaction such as difficulty breathing, hives, or facial swelling, seek medical attention immediately.