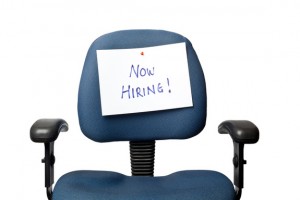 A new survey by human resource consulting firm Development Dimensions International and web-based recruiting resource Electronic Recruiting Exchange (ERE) reveals what keeps successful organizations on top. They don't just glance at a resume and then hire whoever looks good in a suit, but instead use four modern hiring practices to find top talent.
Keys to success
"The survey strongly suggests that specific hiring practices and tools are linked to an organization's success," says Scott Burton, vice president of staffing and assessment consulting for DDI. The study shows that in the past year the organizations with the more effective hiring systems ranked higher in financial performance, productivity, quality, customer satisfaction, employee satisfaction and retention. "This is further proof of what HR professionals have long said: Success is based on finding the right people for the right jobs."
"The survey offered still more evidence for the power of web technologies within the recruiting industry," says ERE president David Manaster. "In fact, the results show that the Internet has superseded the hallmark of recruiting success, employee referrals, as the most widely used and effective recruitment tool for many professionals."
Four hiring practices of highly successful organizations. The study revealed that the organizations with the most effective hiring policies were more likely to use the following four practices:
Job interviews in which candidates are asked to describe specific examples of their skills
Automated resume screening and search
Assessments that predict whether candidates are motivated by the factors associated with a particular job or a company's values and ways of doing things
Simulations that gauge specific job-related abilities and skills
"Organizations should be using the four key hiring practices more, because they make it much easier to find the best candidates," Burton says. "The current news of layoffs may be creating the illusion that it will be easier to hire good people, but that's a mistake. It may be easier to get a mound of resumes, but it will continue to be difficult to find the right people for the right job."
via The 4 Hiring Practices of Highly Successful Organizations, Recruiting Article | Inc.com.