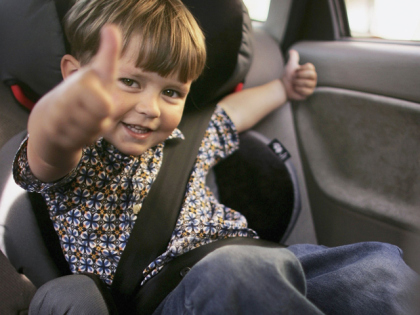 Vehicle crashes remain the number one killer of children ages 3-14 in the United States.
Child safety seats, booster seats and seat belts are the best protection.
According to the CDC, placing children in age- and size-appropriate car seats and booster seats reduces serious and fatal injuries by more than half. But most are being used incorrectly in some way, putting children at risk.
via Child Passenger Safety, Child Safety Seat Booster Seat Guidelines.