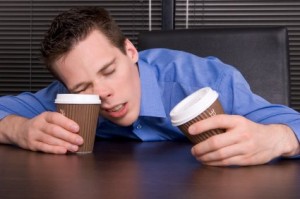 While we often consider sleep to be a "passive" activity, sufficient sleep is increasingly being recognized as an essential aspect of health promotion and chronic disease prevention in the public health community.
Insufficient sleep is associated with a number of chronic diseases and conditions—such as diabetes, cardiovascular disease, obesity, and depression—which threaten our nation's health. Notably, insufficient sleep is associated with the onset of these diseases and also poses important implications for their management and outcome. Moreover, insufficient sleep is responsible for motor vehicle and machinery-related crashes, causing substantial injury and disability each year. In short, drowsy driving can be as dangerous—and preventable—as driving while intoxicated.
More than one-quarter of the U.S. population report occasionally not getting enough sleep, while nearly 10% experience chronic insomnia. However, new methods for assessing and treating sleep disorders bring hope to the millions suffering from insufficient sleep. Fundamental to the success of all of these efforts is the recognition that sufficient sleep is not a luxury—it is a necessity—and should be thought of as a "vital sign" of good health.