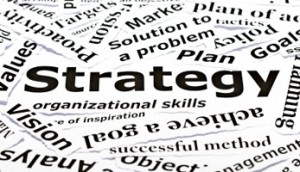 Traditional and strategic human resources models differ significantly from each other. Many businesses have moved toward the strategic HR model because of its utility in building a business. Strategic human resources management is geared toward developing strategic plans that fit within the larger structure of the company's plans, whereas traditional HR management is almost purely administrative in nature. Understanding the difference between traditional and strategic human resources can be important for the development of your business.
Step 1 – Examine the role of human resources managers as they have been traditionally understood. Human resources managers are often perceived as individuals responsible for hiring and recruiting workers for open jobs within a company or corporation. Aside from the hiring and recruiting aspect of the their job, human resources managers and professionals spend a considerable amount of time performing administrative tasks such as completing paperwork for new employees or training them for their new positions.
Step 2 – Note the primary difference in strategic HR, which is the fact that strategic human resources professionals are recognized as being strategic partners within the company. They work alongside top executives and other management professionals to determine how to best fit human resources initiatives within the overall strategic trajectory of the organization. Company strategy plays a more important role in the development of human resource policies than do basic administrative matters.
Step 3 – Recognize how the roles of the human resources manager traditionally have been defined. Traditional HR managers are primarily concerned with the acquisition and exit of workers from an organization. They also have played a role in training and development that is integral to the functioning of the company for which they work. Aside from these duties, human resources managers also administer pay plans and benefits received by employees.
Step 4 – Compare the differences between the two models. Traditional HR management lacks focus on the overall strategic initiatives of the company, whereas these are primary in strategic human resources management. Human resources policies and procedures revolve around these strategic plans and are developed in response to these plans. The traditional human resources department may develop policies in response to such plans, but it does not necessarily play an integral role in the planning process.
via The Difference Between Strategic & Traditional HR | Chron.com.