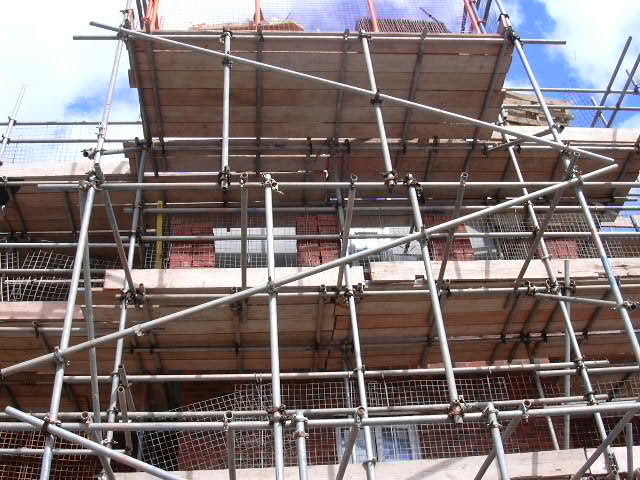 The National Institute for Occupational Safety and Health (NIOSH) reports that falls are a leading cause of traumatic death on the job. Many of these incidents involve scaffolding. Scaffolds are working platforms suspended by ropes, or other means, from an overhead structure. Falls frequently occur as the result of:
* Improper installation or operation of scaffold equipment.
* Defective scaffold equipment.
* Insufficient worker safety training.
* Failure to provide or use personal fall protection equipment.
via High Risk: Despite Regulations, Scaffold Accidents Continue | Safety.com.