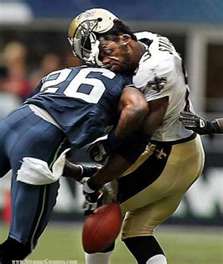 Some 100 million Americans will sit down to watch what they call the "greatest show on earth" this weekend – with the very future of a beloved sport apparently in doubt.
The Super Bowl is the showpiece of American Football – last year's game was the most watched television programme in American history – but a dark shadow looms over the sport.
There is growing evidence that head injuries suffered on the field could be contributing to long-term damage among former players.
Researchers say head trauma from concussions can lead to a degenerative disease called Chronic Traumatic Encephalopathy (CTE), resulting in depression and other psychological effects.