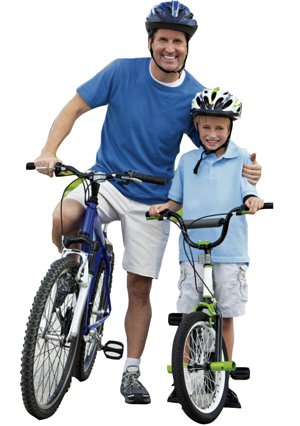 It's a beautiful day for a bike ride. You fill your water bottle, lace up your shoes and head out. The thought of a head injury doesn't even cross your mind. Still, it's a risk you're taking if you don't wear a bicycle helmet.
Why wear a bicycle helmet?
It's simple. If you fall from your bike, the bicycle helmet takes the force of the blow — instead of your head. Although collisions with cars or other vehicles are likely to be the most serious, even a low-speed fall on a bicycle path can be dangerous. For kids and adults alike, wearing a bicycle helmet is the most effective way to prevent a life-threatening head injury.