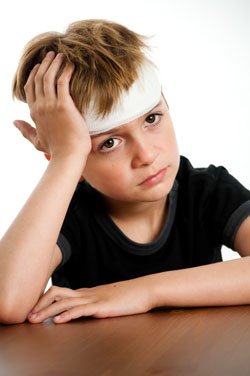 A concussion is a brain injury. Concussions are caused by a bump or blow to the head. Even a "ding" or what seems to be a mild bump or blow to the head can be serious. You can't see a concussion. Signs and symptoms of concussion can show up right after the injury or may not appear or be noticed until days or weeks after the injury. If your child reports any symptoms of concussion or if you notice the symptoms yourself, seek medical attention right away.
Heads Up: Concussion in Youth Sports
via CDC – Family Health – Parents: ABCs of Raising Safe and Healthy Kids.