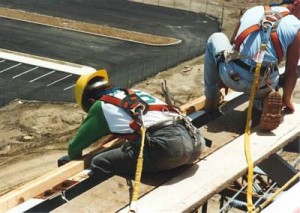 Take a few minutes to pay attention to your health and safety at your place of work. Some jobs require extra protection. All jobs can benefit by having a healthier workforce.
Put on protective clothing and equipment to protect your eyes, ears, and skin.
Take brief rest breaks throughout the day to help lower stress and strain on the eyes and muscles.
Eat healthy meals and snacks.
Educate yourself about health and safety.
via CDC – Family Health – Five Minute Weekly Tip – Work Safely.