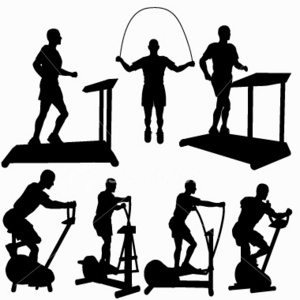 Regular aerobic exercise can bring remarkable changes not just to your body, your metabolism, and your heart, but also to your spirits.
Aerobic exercise is the key for your head, just as it is for your heart. It has a unique capacity to exhilarate and relax, to provide stimulation and calm, to counter depression and dissipate stress. Endurance athletes commonly experience the restorative power of exercise, and this has been verified in clinical trials that have used exercise to treat anxiety and depression.
How can exercise contend with problems as difficult as anxiety and depression? There are several explanations, some chemical, others behavioral. The mental benefits of aerobic exercise have a neurochemical basis. Exercise reduces levels of the body's stress hormones, such as adrenaline and cortisol. It also stimulates the production of endorphins, the body's natural painkillers and mood elevators.
Behavioral factors contribute to the emotional benefits of exercise. As your waistline shrinks and your strength and stamina increase, your self-image will improve. You'll earn a sense of pride and self-confidence. Your renewed vigor will help you succeed in many tasks, and the discipline will help you achieve other lifestyle goals. Exercise and sports also provide opportunities to enjoy some solitude or to make friends and build networks.
Harvard Men's Health Watch notes that you should exercise nearly every day. That doesn't necessarily mean hitting the gym. But it does mean at least 30 minutes of moderate activity. And if you need more help with stress, consider autoregulation exercises involving deep breathing or muscle relaxation.
via Benefits of exercise–reduces stress, anxiety and helps fight depression – Harvard Health Publications.