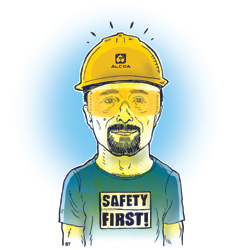 Zero work-related injuries and illnesses have been long-standing goals for Alcoa. But when zero first became the target, it seemed unreachable. "Accidents are inevitable" was often the response.
It's not. They felt they could attain zero. That it is possible, and, in many locations, it is already there, thanks to dedicated effort and a firm commitment to their core values, one of which is to work safely, promote wellness, and protect the environment.
via Alcoa: Worldwide: Sustainability: Enhancing Our Workplace: Safety.