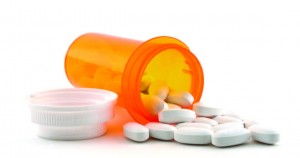 Abuse of narcotic painkillers and other prescription drugs is a growing problem in the United States, and a leading doctors group is urging members to exercise tighter control on the medications.
The American College of Physicians says its recommended changes will make it tougher for prescription drugs — painkillers such as Oxycontin and Vicodin, as well as drugs used for sleep problems and weight loss — to be abused or diverted for sale on the street.
Prescription drug abuse may now be a prime cause of accidental death in the United States, according to a recent tally of preliminary data from the U.S. Centers for Disease Control and Prevention. One 2010 survey, funded by the National Institute on Drug Abuse, found that 16 million Americans aged 12 and older had used a prescription painkiller, sedative, tranquilizer or stimulant for purposes other than their medical care at least once in the prior year.
via Doctors Group Urges Tighter Controls on Prescription Painkillers.