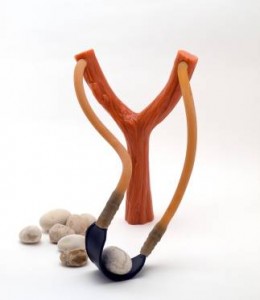 Choose carefully when shopping for toys. Look for toys that are well made and appropriate for your child's age.
Watch out for toys that have sharp edges, small parts or sharp points.
Young children pull, prod and twist toys. Look for toys with tightly secured parts.
Look for safety information on the toy or label such as "Not recommended for children under 3 years of age," or "non-toxic" on toys likely to end up in little mouths. Look for "washable/hygienic materials" on stuffed toys and dolls.
Avoid marbles, balls, games with balls and other toys that have parts smaller than 1 3/4 inches in diameter or smaller than 2 inches long. These products can choke young children if swallowed.
Keep toys meant for older children away from babies and toddlers.
via Child Safety: Keeping Your Home Safe for Your Baby — FamilyDoctor.org.