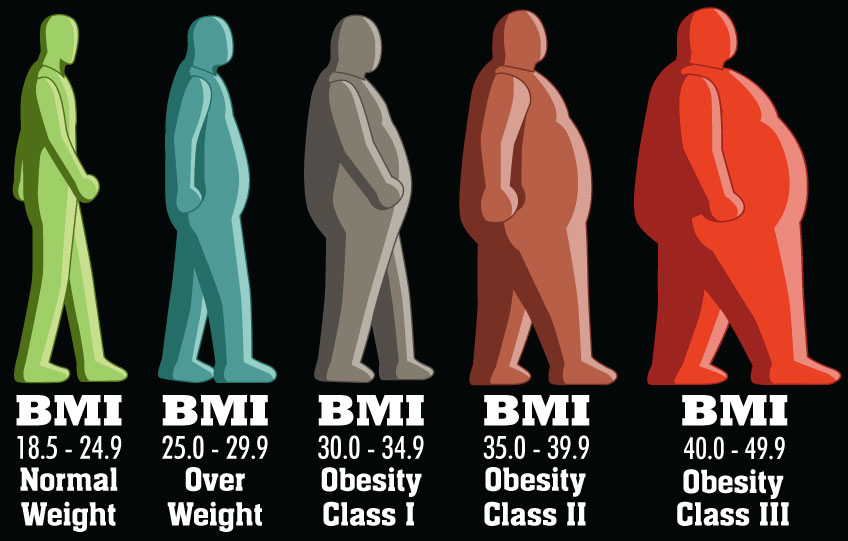 Body Mass Index (BMI) is a number calculated from a person's weight and height. BMI is a fairly reliable indicator of body fatness for most people.
The BMI ranges are based on the relationship between body weight and disease and death. Overweight and obese individuals are at increased risk for many diseases and health conditions, including the following:
Hypertension
Dyslipidemia (for example, high LDL cholesterol, low HDL cholesterol, or high levels of triglycerides)
Type 2 diabetes
Coronary heart disease
Stroke
Gallbladder disease
Osteoarthritis
Sleep apnea and respiratory problems
Some cancers (endometrial, breast, and colon)
via Healthy Weight: Assessing Your Weight: BMI: About Adult BMI | DNPAO | CDC.