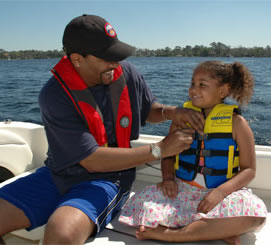 Keep the fun on the water coming — whether it's a fishing boat, a canoe, or a personal watercraft that "floats your boat."
Operator inexperience, inattention, recklessness, and speeding are the four leading causes of tragic watercraft crashes and the leading cause of death is drowning.
Crash statistics indicate boaters who wear life jackets and take boater safety courses are most likely to stay safe on the water.
via Boat Safety Tips.