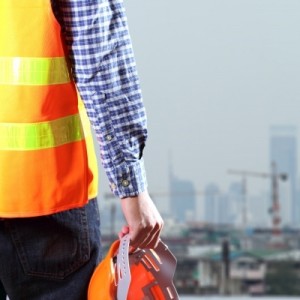 "Today leading companies have learned that because of lost workdays and diminished employee productivity, poor health costs them more than health benefits do."
Safe and healthy employees are less likely to be injured while on the job and are vibrant, engaged, and high performing.
Safer and Healthier Employees…
… Are good for business and help improve the bottom line. Companies that have exemplary safety, health, and environmental programs outperformed the S&P 500 by between 3% and 5%.
… Create a happier, less stressful, and more prosperous business environment. According to a survey by Aon Hewitt, the National Business Group on Health, and the Futures Company, employees who reported having a strong culture of health at work were more likely to report being happy, less likely to report that stress has a negative impact on their work, and less likely to cite the work environment as an obstacle to health.
… Do better at their jobs and contribute more. Employers that have high employee engagement performed better than employers with low employee engagement in profitability, customer ratings, turnover, safety incidents, productivity, and quality. Engagement includes feeling like someone at work cares about the employee as a person and having the materials needed to do work right.
… Are absent from work less and more productive when at work. For every dollar spent on worksite wellness programs, absentee day costs were reduced by $2.73, and medical costs were reduced by $3.27.9 Research on chronic conditions and productivity estimates that presenteeism causes 18-91 lost work days per year and absenteeism causes 1-10 lost work days per year. Presenteeism costs more than absenteeism and medical expenses combined.
… Enjoy their jobs more, reducing turnover costs. Employees who feel supported by their employers are more likely to want to keep their jobs and will help attract and retain the best employees for the business. A study by the World Economic Forum found that 64% of employees who reported that their workplaces were active promoters of health intended to stay with their companies at least five years.
via CDC – Making the Business Case – NIOSH Total Worker Health.