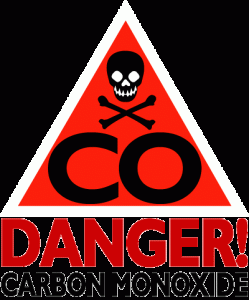 Who is at risk from CO poisoning?
All people and animals are at risk for CO poisoning. Certain groups — unborn babies, infants, and people with chronic heart disease, anemia, or respiratory problems — are more susceptible to its effects. Each year, more than 400 Americans die from unintentional CO poisoning, more than 20,000 visit the emergency room and more than 4,000 are hospitalized due to CO poisoning. Fatality is highest among Americans 65 and older.
via CDC – Carbon Monoxide Poisoning – Frequently Asked Questions.